We have a rota for cleaning the church and we could do with some more volunteers to lighten the load of those involved.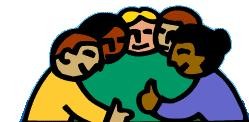 TEMPORARILY SUSPENDED DUE TO COVID-19 LIMITATIONS AND REPLACED BY A STEWARDS ROTA
There is a rota for people who are willing to welcome others to Mass on a Sunday by handing them a Mass Book and a Hymn Book.
They also give out information about the various Groups and Organisations that exist in our Community and they invite all Mass attendants to get together socially after Mass to share companionship and friendship in a family atmosphere.
All you need to do is to come to church by 9:10am.